Have you seen the writing contests we offer? Check out our Submittable page to see what's live!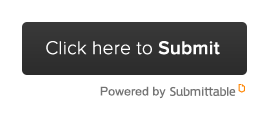 SUBMISSIONS WILL RE-OPEN AT THE END OF THE YEAR FOR 2023.
Bauhan Publishing offers an annual poetry contest in honor of New Hampshire poet May Sarton to encourage both new and experienced poets from anywhere in the world to submit their poetry  in a previously unpublished collection. Your collection could potentially win $1,000 and publication through our company so that our global readership can enjoy your words!
2023 will mars the thirteenth year of the annual May Sarton New Hampshire Poetry Prize contest. We have had the honor of working with a range of talented judges and poets to produce beautiful poetry collections.
Click on the prize link above for more information on the contest, to find out how to enter, and to view the previous winners published collections!

The Monadnock Essay Collection Prize is on a hiatus. We will announce its opening again here and through social media and by email. 

 
We use cookies on our website to give you the most relevant experience by remembering your preferences and repeat visits. By clicking "Accept All", you consent to the use of ALL the cookies. However, you may visit "Cookie Settings" to provide a controlled consent.
Privacy Overview
This website uses cookies to improve your experience while you navigate through the website. Out of these cookies, the cookies that are categorized as necessary are stored on your browser as they are essential for the working of basic functionalities of the website. We also use third-party cookies that help us analyze and understand how you use this website. These cookies will be stored in your browser only with your consent. You also have the option to opt-out of these cookies. But opting out of some of these cookies may have an effect on your browsing experience.
Necessary cookies are absolutely essential for the website to function properly. This category only includes cookies that ensures basic functionalities and security features of the website. These cookies do not store any personal information.
Any cookies that may not be particularly necessary for the website to function and is used specifically to collect user personal data via analytics, ads, other embedded contents are termed as non-necessary cookies. It is mandatory to procure user consent prior to running these cookies on your website.